about us — LikeCatcher is:
Social Media  |  Email Marketing | Reputation Management
There is a plethora of tools for small business owners to market their businesses online, tools to tell the world about us. On average, most cost about $300 per month to use. We have found most businesses only use 10-20% of those Do-It-Yourself (DIY) services. In other words, they use $60 of services and pay $300 for the privilege. That like throwing away $240 every month, $2880 per year! It's like paying for a gym membership and not going to the gym. You feel you've done something, but really you just throwing money away for nothing.
Do-It-Yourself (DIY) Services like ConstantContact®, iConnect®, GetResponse®, MailChimp® are all powerful services. But none are easy or simple to configure completely. Most business use the basic templates provided. That makes them look like everyone else; they don't stand out of the crowd. A business should not talk about us, a business should talk about what their customers want. LikeCatcher knows how to set-up social media platforms to their full potential, and make them clearly reflect your brand image —
 — & STAND OUT!
Don't assume the full service eMail marketing services you've been using is going a good job either.
You should check that they have earned your money. We have seen other professional services in South Florida that used Google Maps® that showed their business location was a literally "pile of dirt by the road," and their Facebook Business page was a "blank space."  When LikeCatcher takes responsibility to market you business, we pay attention to the details and show you the results.
Traditional static business web sites are fading:
Visitors spend more time engaged with websites that speak to them. Inviting places where visitors can ask questions, make comments, share reviews, and participate. We call these sites Social Web Sites. They integrate Facebook, Twitter, eMail, FourSquare, Google Maps, and other sharing platforms.
Most businesses get less than 20% of their marketing budgets to work for them. LikeCatcher Social Media marketing was created to get small businesses the other 80% of their marketing budget to work for them, working to inspire raving fans that will create the buzz that drives more business sales.
Strategy:
LikeCatcher has a sitdown with every client for about 90 minutes for an in depth talk about their business, at no charge. We want to really know you and your business aspirations. It's hard to succeed in marketing your small business without a clear picture of where you've been, where you are now, and where you want to go. LikeCatcher carefully considers your business objectives, surveys the on-line landscape, then delivers the right recommendations that leverage social-web-email to accomplish your goals. We can create a detailed plan that calls out winning strategies, benchmarks for success, and pitfalls to avoid. And we tie everything back to your key performance indicators or success.
A great social media strategy will always support your overall business strategy. We go well beyond your Facebook fan page to craft a comprehensive approach that delivers on the metrics that truly matter. So whether you're new to this environment, or you've been here since the beginning, LikeCatcher delivers the recommendations you need with clarity, honesty, and integrity.
Get Engaged with Your Customers:
When it comes to social media, there's only so much talking you can do about yourself. What you want is other people talking about you. We can create and publish pitch-perfect content, hand out megaphones to your supporters, then help them turn up the volume for everyone to hear. We make it our business to turn your customers into your business advocates.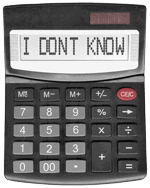 Analytics – Numbers don't lie:
LikeCatcher takes the chaos of social data and turn it into a clear picture of your small business's status in the social web. We unlock the truth trapped in customer engagement Then turn it into a powerful actionable information to support your business.
Say Hello to the New Creative:
At LikeCatcher, we can design and build groundbreaking social interactions that inspire people to step in, engage with your business, then invite their friends along for the ride.
Social Interactive:
There are a lot of traditional agencies out there. But what you really need is support that eats, sleeps, and breathes social media. How do we do it? We use five powerful platforms to get the web buzzing about you:
Give your fans the ultimate social experience with our

Custom interactive Apps on Facebook

.

Social Experience Design on Facebook & your website

that connects with your customers,
then inspires them to share your brand with their friends.
We create

Social Content that gets people talking

. We can even build micro sites (Landing Pages),
and videos that fuel an effective social campaign.
Custom-made

Mobile sites

that your customers can connect to on their smart phone.
This is LikeCatcher. We're all about: Reputation Management |Social Media|Email Marketing.
Now you know about us.
Contact LikeCatcher
If this makes good business sense to you, click the contact button below for a free overview of how you are perceived online.