Are you a…
Technically Challenged Business Person?
LikeCatcher specializes in helping small businesses with…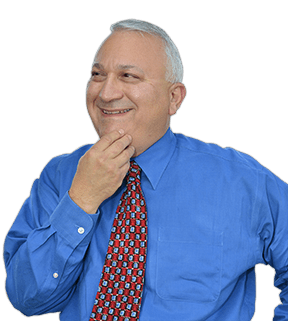 Get

Personal 1:1 Attention in
Internet Sales Marketing
for Your
Small Business.

Interns may make great coffee, but aren't Social Media Marketing experts. Social media should not be busywork for underutilized staff. Done well, Social Media takes thoughtful time and consideration. It takes a full toolbox and a bit of  business moxie to make the difficult look easy. There's more to it than gabbing about stuff on Facebook and Twitter.
If this makes business sense to you, call LikeCatcher at 754-200-1884
Real experience in business, sales, communications, Social Media Marketing, and technology is not kid stuff! Salespeople know the value of personal relationships to closing more sales. Using Social Media is similar to face-to-face business networking to build business relationships. Social Media is like relationship building on steroids. Social Media can give your sales efforts huge instantaneous exposure without leaving your desk.
Perception is more important than reality.
Learn more below…
Social Media Marketing
PULL MARKETING:
A powerful tool
Points-Of-Discovery
People want communities of information & advise. Weak-ties are influential.
Social media extends your reach to more potential customers & influence's.
Social Media affects how others perceive you.
eMail
Marketing
PUSH MARKETING:
Bang-For-The-Buck
It delivers more than any other marketing. Email is simply the lowest cost exposure a business can buy. And… it scales very well too; The cost per email goes down as lists grow. It can literally cost fractions of a penny per subscriber!
Email keeps the mindshare of how others perceive you.
Reputation Management
PUSH/PULL MARKETING:
Your business is listed
without your permission
Local reviews can help grow or kill! Yelp, Foursquare, Citysearch, Google+, Superpages, and others need to be monitored.
Positive reviews helps overcome objections and closes more sales.
Everyone and anyone can alter how others perceive you.
YourWebsite, Email, Social Media, & Local Social Reviews, levels the playing field between big companies and small businesses.
A tiny business, perhaps your business, can look larger than life online. But you have to be actively involved with platforms such as:
Facebook
Twitter
LinkedIn
Yelp
Foursquare
& scores of others
The paradigm keep shifting!
It use to be, all you needed was web site and a yellow page ad to be found. Then just a web site and a search listing. Now you need the Search Engines like Google, Yahoo, Bing to direct traffic to you. Popular belief is you ether have to pay big money for paid AdWords or organic SEO. Today, you have a third choice. It's Social media. Now Content is King, so engaged social media can drive search engines traffic to your web site for a far less cost than AdWords or SEO.
Contact LikeCatcher
If this makes good business sense to you, click the contact button below for a free overview of how you are perceived online.