Perception is more important than reality;
an unfortunate truth.
What is Online Reputation Management (ORM)?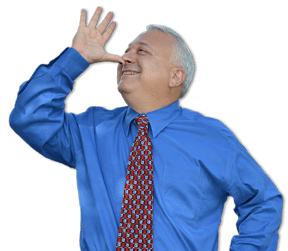 Reputation Management is the practice of attempting to shape public perception of a business by influencing online information about them.Ӡ
Local reviews can praise or kill!

HOW IS YOUR BUSINESS LISTED?
It is much easier to take control of how you are perceived on the internet than react to negative situations afterwards.
Ever see a great movie trailer, then choose not see it because of bad reviews? Well the internet is exactly like that. The credibility of your business can be made strong or torn-apart by anyone the same way. Local social sites such as Yelp, Foursquare, Citysearch, Google+ , Superpages, Switchboard, Yahoo Places, to name a few. You need to encourage new positive reviews, and bury the negative ones. This why monitoring and mediating most all these local-social platforms is critically important for your business.
Your business already listed without your permission on scores of sites, perhaps over a hundred times!





Some people don't think they have a problem because they say, "…I don't post photos of my business or myself online… so it doesn't matter." That's dangerously short-sighted. What you don't know can hurt your business. The local social sites scrap different public and government sites for your business details to list you, often with incorrect data. Next, anyone can comment on your business on multiple sites. This is why you need to monitor and manage your online reputation. ignorance is dangerous.
Why can't someone handle his or her own online reputation?
Of course you can. Sure you could do it yourself. But do you have the time, knowledge, experience, and tools to do it well? For the same reason you hire an electrician, plumber, accountant, or webmaster. Go with your strengths: Do what you do best and make money doing it. Delegate to a professional what you can't do well.
LikeCatcher has the experience and skills to
hit the ground running for your business.
In a only a few hours, LikeCatcher can update your credentials on over 160 Local Social websites for a low monthly fee.
LikeCatchers' Main Goals in Reputation Management are:
Push negative press off page one of your search results.
Be proactive and respond to negative reviews.
A stronger brand with more positive content about your business.
Help you become a more "transparent" company, that encourages past customers and future customers, to engage with your business more.
Be sure your Reputation Manager is skilled in:
Social Media Platforms (such as: Facebook, Twitter, LinkedIn, YouTube, Blogs)
Public Relations
Internet Technology
Coding
Graphics
Copywriting
as LikeCatcher is!
† http://whatis.techtarget.com/definition/reputation-management
Contact LikeCatcher
If this makes good business sense to you, click the contact button below for a free overview of how you are perceived online.