Facebook is over 10 years old and its still growing.
It's a juggernaut that your business can't ignore. Engaging with your customers, and potential customers, builds brand loyalty for any business.
Http iframes are not shown in https pages in many major browsers. Please read
this post
for details.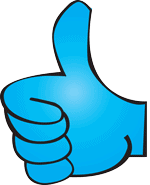 Likes on Facebook positively affects your Business:
Likes increase sales by arousing desire in the sales process.
Likes prove your prospects are paying attention.
Likes create loyalty that leads to testimonials and brand defenders.
Likes affirm prospects' desire for your offerings.
Likes drive people toward their next purchase.
Likes qualify prospects, decreasing your cost per sale & increasing ROI.
Likes decrease costs, because high Click-Through-Rates (CTR) on ads lowers cost per fan, and high feedback rate on posts lowers Cost-Per-Impression (post).
The Pew Research Center recently reported:
Facebook is used by 57% of all American adults and 73% of all those ages 12-17.

Adult Facebook use is getting stronger still: 64% of Facebook users visit the site on a daily basis.

The total number of teen users remains high and they're not abandoning the site.

50% of adult Facebook users have more than 200 friends.

39% of adult Facebook users have between 1 and 100 Facebook friends

23% have 101-250 friends

20% have 251-500 friends

15% have more than 500 friends

Half of internet users who don't use Facebook live with someone who does.
source: Pew Research Center – February 3, 2014  – 
Aaron Smith at the Pew Internet & American Life Project
There is no DISLIKE button.
"…Likeonomics describes personal relationships, individual opinions, powerful storytelling, and social capital that help brands and their products or services become more believable. Believable brands inspire word of mouth and create experiences that people can't help but share with others…"
"Likeonomics" by author Rohit Bhargava, a senior vice president at Ogilvy.
Contact LikeCatcher
If this makes good business sense to you, click the contact button below for a free overview of how you are perceived online.